The Latest "Core Luxury" Key Model of "Modern Luxury" Production——The All-New GLC L SUV Rolls Offline at BBAC
---
Source: Release Time: 2023-02-16 17:35:18
【December 28th, 2022, Beijing】The all-new GLC L SUV officially rolled off the production line at BBAC today. With its advanced manufacturing processes, intelligent production system and strict quality control, BBAC has produced the all-new GLC L SUV with a full guarantee of product quality in a full reflection of Modern Luxury throughout the production process. As a "Core Luxury" key model specially developed for the Chinese market, the all-new GLC L SUV will further strengthen BBAC's competitiveness in the mid-size luxury SUV segment and continue to help promote the continued steady growth of Mercedes-Benz's business in China.
The high-end manufacturing required for the all-new GLC L SUV relies on BBAC's "digital, flexible, efficient and sustainable" production system, with seamless linkage of intelligent production, intelligent logistics, intelligent quality and intelligent maintenance.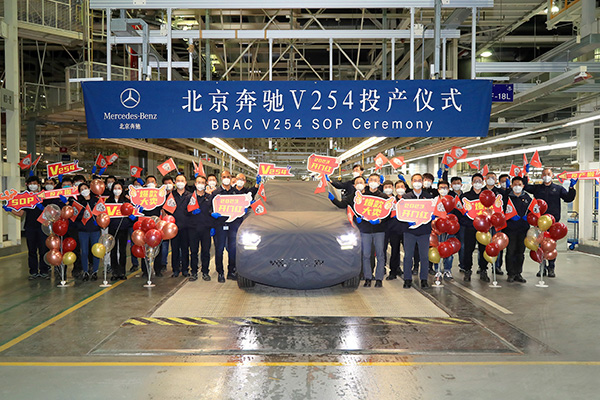 Digital production re-upgrade
With the fully launched AmSupply system, BBAC has achieved accurate management of the entire process of intelligent logistics. The system not only comprehensively covers all stages from customer orders to production system material management and supplier delivery needs, but also accurately controls purchase, receipt, warehousing, spare parts consumption and other links, providing more efficient and accurate logistics support for the all-new GLC L SUV, and greatly improving the market response speed of the all-new GLC L SUV.
Intelligently controlled quality processes also runs through each step of the production of the all-new GLC L SUV. A large number of tools and tooling sensors are used, including line-edge tool sensor error prevention, line-edge camera error prevention, part error prevention and Quality Live – the quality visualization defect capture. This allows BBAC to fully ensure the production accuracy and consistency of the all-new GLC L SUV. A range of online monitoring equipment with ultra-high detection accuracy allows BBAC to carry out big data analysis and processing to achieve advanced quality detection and early alert. Moreover, production staff can digitally monitor the vehicle's production status in real time to ensure that each all-new GLC L SUV meets Mercedes-Benz's quality standards.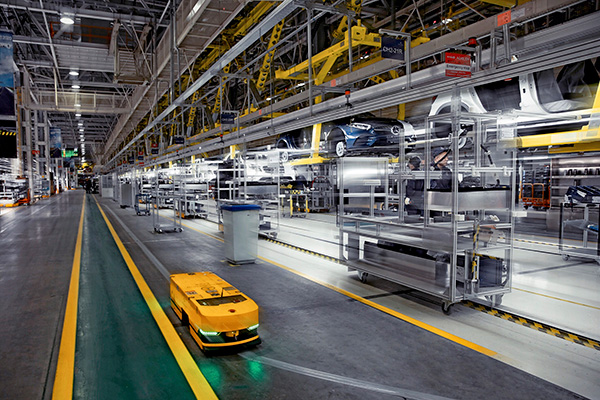 Highly flexible and fast response
BBAC's highly digital and flexible production line can flexibly produce the all-new GLC L SUV models with different configurations, adjusting the production capacity of different segments at any time according to the market demand. Whether the customer requires a 5-seat or 7-seat seat layout, or a fuel or hybrid power configuration, BBAC production line can flexibly and quickly deploy resources to complete ultra-flexible production, fully meeting the needs of different orders.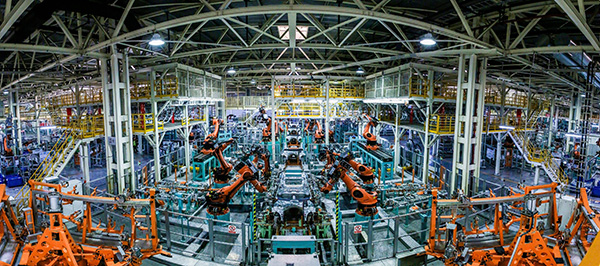 Green production, low-carbon products
The production process of the all-new GLC L SUV is also green, low-carbon and sustainable. BBAC has adopted various energy-saving and environmental protection measures such as an intelligent energy management system and paperless production to significantly reduce energy consumption, effectively improve energy utilization, and minimize the carbon footprint of the production of the all-new GLC L SUV.
As announcement one month ago, BBAC and Baosteel will jointly build a green steel supply chain, laying the foundation for the use of low-carbon green steel in a variety of locally-produced Mercedes-Benz models in future, further enhancing the sustainability of production.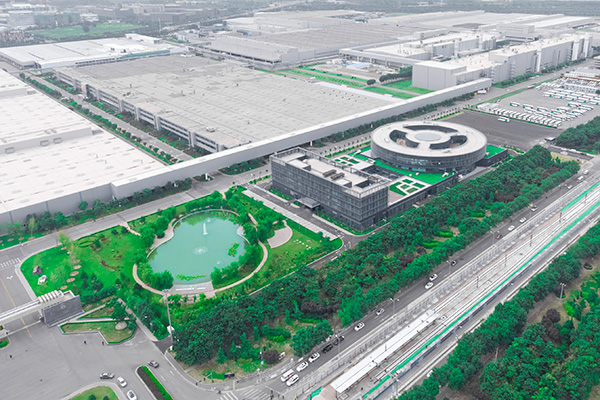 Continuing to meet customer expectations
While ensuring the excellent quality of the all-new GLC L SUV through high-end manufacturing capabilities, BBAC continues its adherence to the principle of "Made in China, for China" with a commitment to continuously meeting Chinese customers' expectations. In addition to making a 7-seat version of the all-new GLC L SUV available for the first time, BBAC has also made exclusive NVH optimization tuning for Chinese road conditions and market demand, such as adding acoustic foam to the body-in-white cavity and carrying out chassis and engine compartment NVH optimization adjustment, aiming to provide Chinese customers with a quieter and more comfortable driving experience.
2022 is drawing to its very end. The arrival of the all-new GLC L SUV adds weight to BBAC's high-quality development in this year. Moving forward, BBAC will continue to take quality as the core, adhering to the concept of "digital, flexible, efficient and sustainable", continuously improve manufacturing process, deeply cultivate green manufacturing, bring more high-quality cars to Chinese consumers, and continue to define "Modern Luxury" manufacturing with strength.