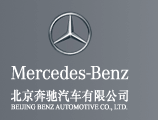 BBAC celebrates the 4 Millionth produced Vehicle with electric newcomer in Beijing
---
Source: Release Time: 2023-02-16 17:01:17
[June 13th, Beijing] The all-new locally-produced all-electric EQE from Mercedes-EQ, came off the production line at BBAC's Shunyi Plant today, becoming BBAC's four millionth locally-produced Mercedes-Benz vehicle. Previously, in the first quarter of this year, BBAC's Engine Plant marked a similar milestone, producing BBAC's four millionth engine. Today's achievement brings BBAC into the "Double Four Million" era, while the arrival of the latest locally produced electric vehicle marks the further acceleration of Mercedes-Benz's "Electric Only" strategy in China, and a sign of BBAC's determination in pursuing a carbon-neutral sustainable development.
From strength in numbers to strength in intelligence
From the first vehicle to the four millionth vehicle, BBAC has always adhered to "One Brand, One Quality". On the foundation of Mercedes-Benz's wide array of global high-quality production resources, BBAC has steadily improved and upgraded its intelligent manufacturing system, making a fundamental leap from quantitative growth to intelligent growth, from manufacturing to "quality manufacturing", and then to "intelligent manufacturing".
Since its establishment on August 8th, 2005, BBAC has continuously introduced and incorporated the advanced technology of Mercedes-Benz, establishing a premium car manufacturing system integrating R&D, engine manufacturing and complete vehicle production. In November 2016, BBAC realized its first million vehicles, with its 11 years of experience in intensive high-end manufacturing laying a solid foundation for future development.
Relying on the manufacturing strength established in this early stage, BBAC relied on intelligent and green manufacturing to refine its craftsmanship and ingenuity, accelerating high-quality development to reach the milestone of two million vehicles only two years later in November 2018, further demonstrating a perfect combination of "Chinese speed" and "German quality".
From November 2018 to September 2020, BBAC pursued in-depth development in the field of new energy vehicle while promoting the upgrading of its intelligent manufacturing system. In 2019, after putting all-electric EQC SUV and AMG A 35 L into production, BBAC became the first luxury automobile manufacturing enterprise in China to build a complete portfolio covering sedans, SUVs, all-electric vehicles and high-performance vehicles. Based on this epoch-making expansion in its product matrix, based on its digital, flexible and intelligent manufacturing system, BBAC completed its three millionth vehicle within 22 months.
The next leap from three million to four million took BBAC only 21 months, a new breakthrough in output matched by its full acceleration in the electrification and high-quality development. In 2021, BBAC successively put into production the all-electric EQB SUV and all-electric EQA SUV, marking a more advanced stage in the production process of all-electric products. On this basis, BBAC produced the all-new EQE with a new dedicated EV platform, providing strong support for leading China's premium electric vehicle market.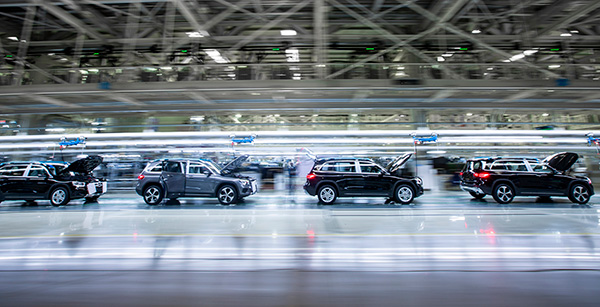 From high-end manufacturing to high-end electrification
The birthplace of the all-new EQE from Mercedes-EQ, the BBAC Shunyi Plant, is benchmarked to Factory 56, the world-leading modern production site of Mercedes-Benz. The plant integrates the "digital, flexible, efficient and sustainable" intelligent manufacturing concept of MO360 into the production system and is at the forefront of BBAC's comprehensive high-end manufacturing.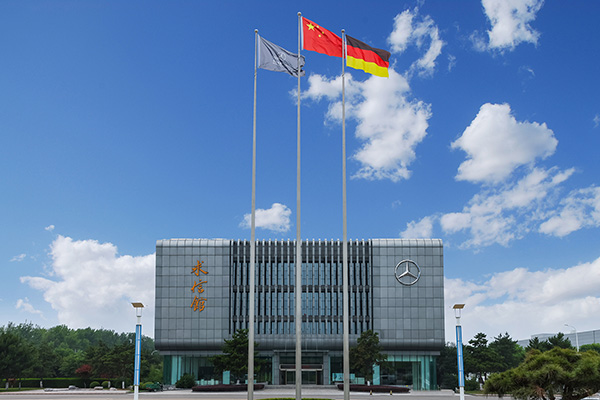 At the Shunyi Plant, production processes such as intelligent production, intelligent logistics, intelligent quality and intelligent maintenance are seamlessly linked, and the production system is smartly integrated with robots and vehicles, forming a complete digital ecosystem of automobile manufacturing. Based on comprehensive digitization, workers can check the data in the manufacturing system at any time, manage the full process of production rapidly and efficiently and provide accurate feedback to ensure the quality of each all-electric EQE.
Through the deep application of intelligent technology and flexible processes, Shunyi Plant is also highly flexible. The intelligent production line of the Shunyi Plant can fully meet a range of different order requirements for the all-electric EQE, responding to market demand quickly and efficiently.
Relying on the world's leading high-end manufacturing level of the plant, the all-new EQE features high-end electric strength in many aspects. In the assembly and welding process, over 700 robots in the assembly and welding workshop of the Shunyi Plant work together to create a body including some components made of aluminum with high strength and light weight for the all-new EQE. Nine world-class body connection processes, including the new aluminum alloy spot welding process, provide high-quality connection between the panel and the body of the all-new EQE.
In addition, the new generation of Mercedes-Benz battery recently rolled off the line at the BBAC Battery Plant and provides a lasting and safe guarantee for the all-new EQE. The battery features a battery pack with industry-leading energy density and an efficient water cooling system. The Plant follows green and environmentally-friendly concepts in its production and operation. By adopting a variety of energy-saving and environmental protection measures such as a plant roof skylight, intelligent energy management system and paperless production, the Battery Plant is able to significantly reduce energy consumption.
With the start of production of the all-new electric EQE , BBAC has once again expanded its product portfolio to a mix of 11 models, including four all-electric models - the all-new EQE, EQA, EQB and EQC, and the E 350 e L plug-in hybrid, fully meeting the diverse needs of customers in China in terms of drive train technologies.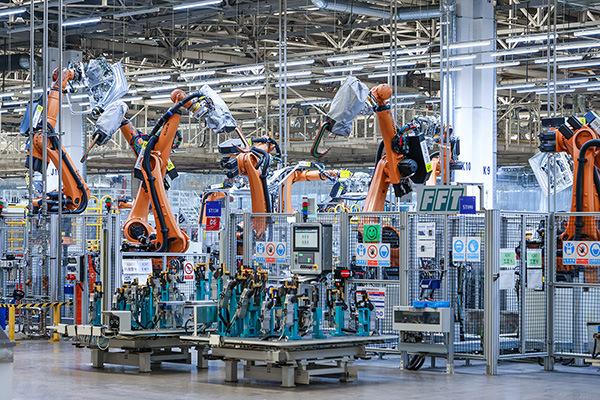 Based on this new starting point, under the strategic guidance of shareholders BAIC Group and Mercedes-Benz Group, BBAC will continue to deepen the construction of the MO360 digital production system, earnestly practice the intelligent manufacturing concept of "digital, flexible, efficient and sustainable", accelerate the transformation of electrification, and continue to provide consumers in China with products consistent with the global standards of Mercedes-Benz, making greater contributions to Beijing's automobile industry and economic development.