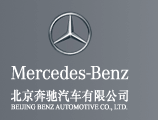 BBAC's Three Millionth Completed Vehicle Comes Offline
---
Source: Release Time: 2020-09-15 13:09:10
BBAC's first locally-produced new-generation Mercedes-Benz E-Class L rolled offline several days ago. With this, BBAC hits its three-millionth car milestone.
The choice of the E-Class to mark this milestone is significant, as the E-Class was the first Mercedes-Benz vehicle produced by BBAC fifteen years ago. Today's achievement stands as a testament to BBAC's persistence in the pursuit of quality, a dedication that runs from the company's strategic vision to its manufacturing processes, and a dedication which has consistently driven BBAC's strong development.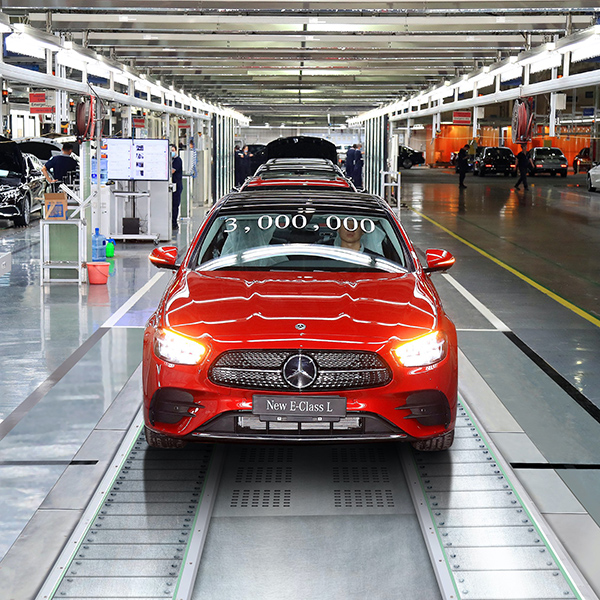 A New Beginning: One Brand, One Quality
From its founding in August 2005, BBAC has been guided by the principle of "One Brand, One Quality". The company's first locally-produced Mercedes-Benz E-Class cars, including E280 and E200K, embodied this principle, with Mercedes-Benz global product quality and services. "One Brand, One Quality" has guided BBAC's development throughout the following fifteen years, allowing countless customers in China to experience the satisfaction and excitement of a Mercedes-Benz car.
The First Million Vehicles: Building a Solid Foundation
From this simple beginning, BBAC has expanded to become a complete premium car manufacturing system, integrating R&D, engine manufacturing and vehicle production. With the support of BAIC Group and Daimler AG, BBAC developed comprehensive capabilities, setting the stage for the localization of a range of Mercedes-Benz models in China.
At every link in this system, quality serves as the foundation. In BBAC's intelligent manufacturing system, a full range of highly precise robots are equipped in stamping, welding, painting and assembly processes to ensure efficiency and accuracy with micron-level processing precision. BBAC's quality management system covering parts, engines and completed vehicles ensures that the products delivered in each production link will go through numerous quality assurance processes, ensuring that quality is built into the product in every step.
At BBAC, high quality is the result of state-of-the-art production and highly dedicated people. The company's core values of "customer focused, responsibility, integrity" serve as a constant reminder to sincerely pursue quality work that results in quality products.
This solid foundation of quality was key to ensuring BBAC's significant milestones. In 2010, the first "Made in China, for China" Mercedes-Benz vehicle - the Mercedes-Benz E-Class L- made its debut. And in 2016, BBAC welcomed its one millionth vehicle, setting the stage for a new chapter in its development.
The Second Million Vehicles: Launching an Intelligent Future
Just two years after producing its one millionth vehicle, BBAC completed an additional million vehicles, a strong achievement reflecting the rapid, high-quality development made possible by the solid foundation laid in the company's earliest years. This new chapter in BBAC's history was marked by a technological revolution, with new digital and intelligent capabilities integrated into the company's manufacturing to further ensure quality.
In addition to increased automation, big data analysis and digital synchronization unified BBAC's wide-ranging production system, from R&D and logistics to assembly and testing, rapidly collecting and sharing information to ensure that each vehicle adheres to Mercedes-Benz unified global standards.
In addition, BBAC's intelligent quality management system, built upon the Internet of Things (IoT), was launched, collecting the real-time status of a large number of production process monitoring points, to identify potential issues and propose effective solutions for quality management.
The Third Million Vehicles: Opening a New Chapter
As BBAC prepared to welcome its three millionth vehicle, the company's rapid, high-quality development expanded to aim at new horizons, guided by a strong sense of corporate social responsibility to contribute to the positive growth of society at large.
In 2019, with the opening of Engine Plant II and Battery Plant, BBAC achieved a powertrain platform fully integrating traditional fuel engines and battery power. In the same year, as Mercedes-Benz EQC SUV and Mercedes-AMG A 35 L rolled offline, BBAC became the first production site in China to achieve full coverage across SUV, electric, and high-performance models, not only a powerful boost to BBAC's competitive advantage, but a solid foundation for expanding new energy vehicles to meet a more socially-conscious market and a greener future.
As a key player of the Beijing-Tianjin-Hebei auto industry ecosystem, BBAC has contributed to the development and optimization of an intelligent supply chain system spanning this key region. BBAC's contributions have made substantial advances in driving the regional economy, while its efforts to expand and deepen green manufacturing have helped to build a sustainable, green supply chain.
As the COVID-19 outbreak hit the automobile industry in 2020, BBAC instantly took action to stabilize operations while fighting the outbreak. With 0 confirmed, 0 suspected, and 0 infected cases, BBAC started production of new vehicles including all-new Mercedes-Benz GLA SUV and the new Mercedes-Benz E-Class L and manufactured its three millionth locally-produced engine, a strong affirmation of BBAC's operational and production capabilities.
At the same time, BBAC stepped in to support the fighting against outbreak. Together with Beijing Mercedes-Benz Sales Services Co. Ltd (BMBS) and dealers, BBAC made financial donations through Mercedes-Benz Star Fund to fight against COVID-19, making a practical difference in the lives of affected individuals by June.
Continuing its journey in today's shifting world and increasingly competitive market, BBAC remains as determined as ever to pursue its unending commitment to quality, providing products and services for its customers in China that are aligned with Mercedes-Benz global standards. With the continuous support of BAIC Group and Daimler AG, BBAC sets its sights higher, to drive new achievements for Beijing's automobile industry and economy.