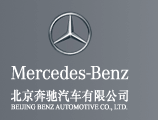 Driving Green, Recycling and Low-Carbon Development,BBAC Realizes Sustainable Competitiveness
---
Source: Release Time: 2020-08-19 16:13:12
· BBAC recycles more than 1,000 m3 of reclaimed water each day, a significant contribution to water conservation
· The total area of BBAC's photovoltaic system will exceed 200,000 square meters, a step forward towards carbon neutrality
[Aug. 18, 2020, Beijing] BBAC is taking major strides to promote the sustainable use of resources and energy to realize sustainable competitiveness, pursuing high-quality development that is green, circular and low-carbon. Through a wide range of initiatives, BBAC aims to fulfil its responsibility as a large-scale enterprise in leading the wider push for sustainability, making a positive impact on the environment and society.
Resource conservation and recycling to implement sustainable development
At BBAC, the conservation and recycling of water, a key resource for any industry, is incorporated into every stage of its operations, from the design and construction of new facilities to the functioning of production lines and daily work.
Comprehensive conservation
Advanced water saving technology runs throughout the entire production process at BBAC. In the painting workshop, the air-supply conditioner, running in the summer mode, can generate 200 m3 of pollution-free condensate each day, which is used as the cooling tower's circulating water to increase the water saving rate by 80%.
For water used in employees' daily lives, BBAC widely adopts facilities and equipment including water-saving toilets, water-saving faucets, and an automatic watering system, to achieve the greatest degree of conservation possible.
In addition, a systematic real-time monitoring allows BBAC to more accurately ensure water conservation across its facilities. Large scale installation of smart water meters backed by big data allow for a 24/7 water monitoring and analysis system that connects the entire factory, to rapidly detect abnormal conditions such as outgassing, water emission, dripping, and liquid leakage, preventing water waste.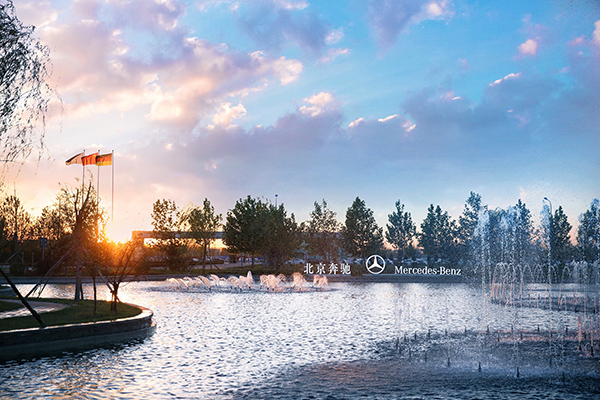 Cyclic utilization
In addition to saving water resources, BBAC also aims to ensure that water resources are optimally utilized, launching a series of projects aiming at water resource recycling. BBAC has built sewage treatment stations at every plant to recycle and dispose sewage, with more than 1,000 m3 of reclaimed water able to be produced each day. By building 10 underground rainwater collection systems and landscape lakes, BBAC can recycle production water and greening water, with a storage capacity of nearly 70,000 m3, close to that of a Small Type II reservoir.
In the future, BBAC aims to use high-quality reclaimed water in production processes with higher requirements for water quality. With these advances, BBAC is set to achieve a total amount of daily saved water equal to that used by 80 households of three for one year.
Self-produced green energy on the way to a carbon neutral factory
Guided by the BAIC Group's requirements for green and low-carbon development and "Ambition2039" strategy of Mercedes-Benz Cars in the Daimler Group, BBAC is actively promoting the construction of self-produced green energy projects, particularly photovoltaic power generation, as it aims for going carbon neutral.
Photovoltaic power generation
BBAC began to lay out a blueprint for photovoltaic power generation as early as 2014. After nearly six years of construction, BBAC's photovoltaic power generation area has exceeded 150,000 square meters, with a total annual power generation exceeding 26 million kW·h. In addition, another 65,000 square meters of photovoltaic panels are currently under construction. In the future, the total photovoltaic system will be able to reduce carbon dioxide emissions by more than 18,000 tons per year, equivalent to the amount of carbon dioxide that can be neutralized by 1 million trees each year.
The 10.3 MWp photovoltaic power generation project, launched at the end of 2019, has become the largest distributed photovoltaic power generation project built at one time in Beijing, and significantly contributed to the construction of a "zero-waste city" in BDA.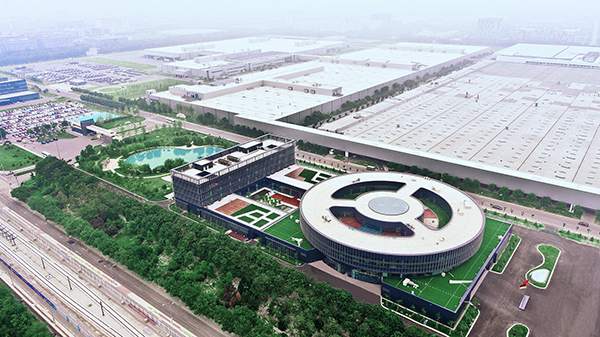 Green power combination
In addition to photovoltaic power generation, BBAC is also vigorously developing clean energy projects including ground source heat pumps (GSHP), wind energy units, a solar water heating system and smart lighting, to jointly provide a vast supply of green power for achieving carbon neutrality. GSHP, for an example, save approximately 800 tons of standard coal every year by generating heat energy, and can reduce carbon dioxide emissions by about 2,000 tons per year.
The implementation of resource conservation and self-produced green energy has not only brought huge benefits to BBAC, but also provided more high-quality resources to society and played a significant role in safeguarding the environment. As a successful enterprise, BBAC seeks to continually live out its social responsibilities, giving BBAC a strong competitiveness and vitality. In the future, pursuing following green, low-carbon, sustainable development, BBAC will endeavor to further enhance its position as an environmentally-friendly and resource-saving enterprise.