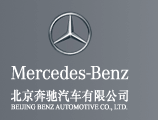 13-year Devotion to Manufacturing, BBAC Speeds up High-quality Development
---
Source: Release Time: 2018-09-06 17:53:41
In the first half of 2018, BBAC's production and sales reached new highs.
The all-new Mercedes-Benz A-class Sedan comes offline this year.
The all-new engine has officially made its offline debut.
BBAC won the title of "Beijing Intelligent Manufacturing Benchmarking Enterprise"
[August 8, 2018, Beijing] After hitting record highs in production and sales last year, BBAC's production in the first half of 2018 continued to follow a steady increase, reaching double-digit growth and contributing to over 70% of Mercedes- Benz's sales in China. With this robust development since 2015, BBAC has become a leading manufacturer of high-quality products in the Chinese market. For BBAC, with only 13 short years of history, this outstanding achievement undoubtedly comes as an incredible anniversary gift.
In fact, rapid development has become the 'new normal' for BBAC. Since its establishment, BBAC doubled its size to more than 4 million m2, and tripled its employees to nearly 12,000. In just 10 short years, BBAC completed the construction of three major platforms (MFA, MRA, MPA), and manufactured 1 million engines and completed vehicles within just 11 years. Within merely 12 years, BBAC has created "the Factory of the Year", a factory full of vitality and infinite potential, and built the most comprehensive Mercedes-Benz passenger vehicle production base worldwide, with the largest area and production volume.
Now, BBAC has laid out its plans for the future. Relying on its ever-expanding R&D capabilities, the rapid introduction of new products, as well as the ongoing development of intelligent manufacturing and green manufacturing, BBAC is rapidly moving forward with its high-quality development, leading the automotive industry in Beijing to transform towards high- grade, high-precision and advanced development.
Laying out the Future and Creating New Energy for Growth
Thanks to the long-standing partnership between BAIC Group and Daimler; their keen insights into the market; and their forward- thinking strategies and plans, BBAC has developed in a rapid and stable manner. In the past year, as the transformation of the new energy industry has unfolded, BAIC Group and Daimler has made successive investments to establish BBAC Battery Plant and Shunyi Plant as part of its plans to optimize its platform construction, and expand production capacity and product series, thus injecting new energy into BBAC's future growth. Now, the strategic planning has yield its fruitful achievement – with the construction of Battery Plant on schedule, BBAC has successfully obtained production admission of NEV, paving way for the first localized Mercedes-Benz NEV.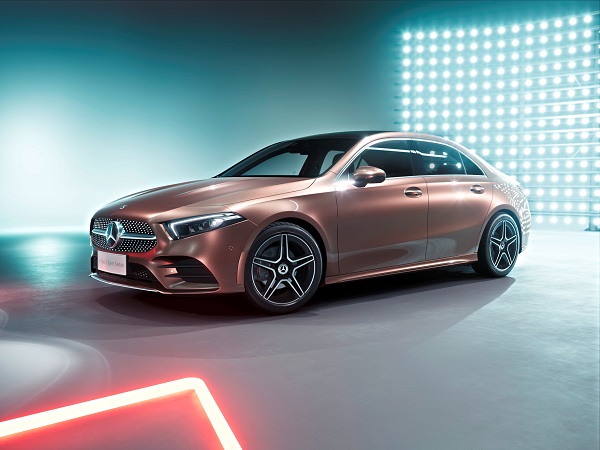 All-new Locally-produced A-class
Strengthening Existing Foundations, and Accelerating the Pace of Local R&D
The strengthening capabilities of local R&D have been the driving force behind the rapid development of BBAC. In April this year, the new Mercedes-Benz long-wheelbase A-class sedan made its debut and has since received wide acclaim. It was the first Mercedes-Benz model to complete its test assembly overseas as part of Null Series. This is a signal that BBAC's R&D and production system has seamlessly connected with Mercedes-Benz's global production system - BBAC's manufacturing and operating capacity has reached the world leading levels. Its products and production plans can be adjusted in a timely manner and respond effectively to changing market demands so as to meet the growing and diverse needs of consumers and realize the rapid introduction of new products. This new high-profile product will go offline within the year, contributing to BBAC's leading position in the premium car market.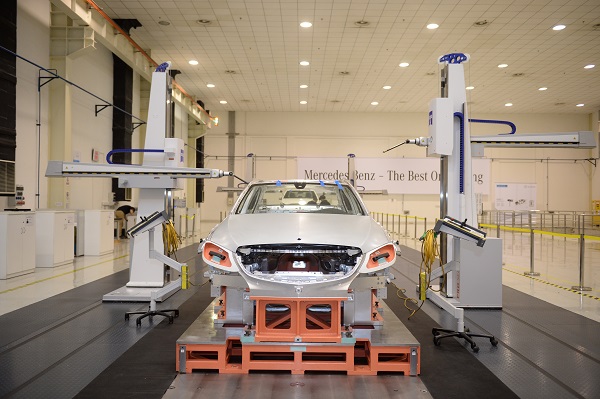 The World-leading Quality Assessment System of BBAC
Global Synchronization and High-Quality Product Construction
The persistence of "One Brand, One Quality" has ensured BBAC's stable growth. Since its establishment 13 years ago, BBAC has always followed Mercedes-Benz's globally unified quality feedback loop system. In addition, a globally standardized quality management system has been established in three core production areas, including complete vehicle, accessories and components, and engine, ensuring that all deliverables in each and every production line complies fully with quality requirements. In addition, BBAC has created a comprehensive digital monitoring and tracking system that covers the production process through a series of world- class intelligent examination and surveillance systems. All of the core data from these systems can be synchronized and shared in real time in order to achieve traceable product quality and globally standardized quality, which ensures that every new vehicle produced by BBAC conforms entirely to Mercedes-Benz's unified global standards.
Benefiting from this, all vehicles produced by BBAC have always ranked at the top of Daimler's global quality assessment rankings, and have been highly praised by Daimler's International Quality Review Expert Team (IQT). Recently, BBAC passed the 2018 Annual IQT audit with record results and is expected to win the 2018 Daimler Global IQT audit.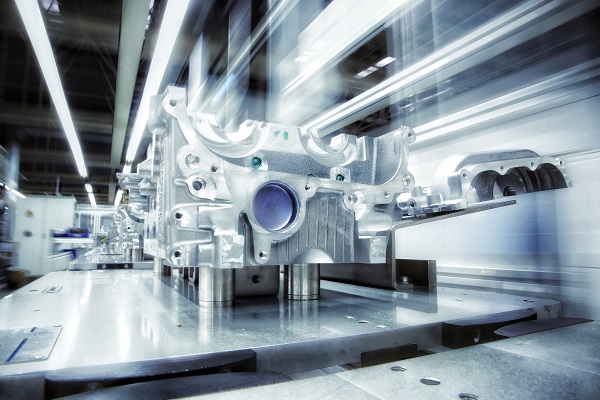 BBAC Engine 3C Maching Intelligent Production Line
Intelligent & Green, Taking the Lead in Premium Manufacturing
In recent years, based on Germany's "Industry 4.0" concept and the "Made in China 2025" strategy, BBAC has established an innovative and intelligent manufacturing roadmap, integrating the cutting-edge technologies, advanced production equipment, sophisticated production processes, and highly digitized production modes, and forged an intelligent manufacturing system to guide the future. In June 2018, the all-new engine officially went offline, coming full circle since starting in the Engine Plant. With fully automated and digitalized machinery production lines, the Engine Plant is equipped with a large number of high-precision, composite and flexible facilities, allowing an automation rate of up to 95% and processing accuracy up to 1 micron. In addition, the application of new technology such as intelligent production, intelligent logistics, intelligent quality management and intelligent equipment, assists in flexible production, with high information integration and few or no people involved. It can also automatically arrange production plans and guide production according to orders. With its successful experience and effective demonstrations in the field of intelligent manufacturing, BBAC was named "Beijing Intelligent Manufacturing Benchmarking Enterprise" by the Beijing Municipal Commission of Economy and Information Technology.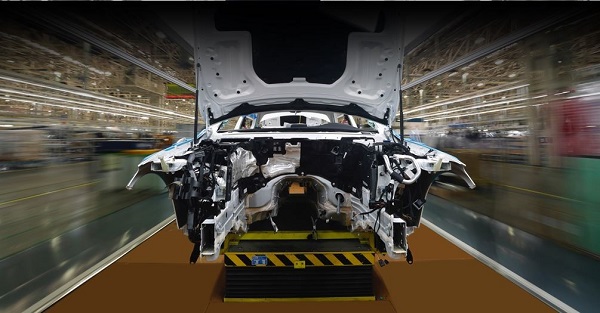 BBAC Intelligent Assembly Line
The complete implementation of green manufacturing, while practicing intelligent manufacturing is not only a main focus of "Made in China 2025", but a priority of BBAC's future development. Since its establishment in 2005, BBAC has taken their environmental protection principles of "achieving green manufacturing and taking the road of sustainable development" into their project planning, project implementation and manufacturing. At present, BBAC has shaped a green growth pattern characterized by low consumption, low emissions, and high efficiency; with all environmental indicators being met and exceeding national standards. BBAC has benefited from the application of a cluster of new energy saving and emission reducing facilities, as well as new technologies such as Ground Source Heat Pumps, Rain Water Collection Systems, Photovoltaic Power Generation projects, Paperless Office initiatives, dry-process painting technology and floating coat- free painting line. In the first half of 2018, BBAC took the lead in launching the first paint oven with a low-nitrogen transformation project in China, further optimizing the nitrogen oxide emission index, and setting an industry benchmark. Moreover, BBAC has also included green manufacturing as a key indicator in their supplier contracts as part of their efforts to promote the construction of a green supply chain and further the green industry.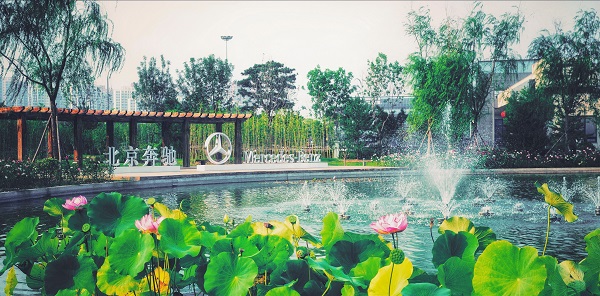 The Rainwater Collection System of BBAC Star Lake
As a model of Sino-German economic cooperation, there is no doubt that BBAC is a key driving force for BAIC Group and Daimler in achieving their common strategic goals. Moreover, it is an outstanding representative of the Beijing automobile industry as an example of high-grade, precision and advanced development; and a key player of "Industry 4.0" and "Made in China 2025". Taking the 13th anniversary as a new beginning, BBAC is powered by intelligent manufacturing and green manufacturing. Accompanied by the growing strength of local production capacity and commission of new products, BBAC will speed up along the road to high-quality development, thus making its own contributions to the "Made in China 2025" national strategy.