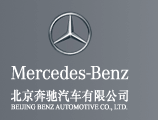 Powered by Intelligent Manufacturing and Green Manufacturing, BBAC leads high-tech and sophisticated manufacturing in Beijing
---
Source: Release Time: 2018-05-04 17:18:48
In 2017, BBAC successfully completed the whole-year production task of 430,000 finished vehicles, setting a historical record in terms of BBAC's annual production volume. In Q1, 2018, the production volume maintains steady growth, reaching 116,800 vehicles. Compared to one year ago, BBAC has realized a two-digit growth of both output and sales and steadily ranked the second among the premium vehicle joint ventures in China. As the core force driving the accomplishment of common strategic goals of BAIC Group and Daimler, the rapid and stable development that BBAC has made in recent years is undoubtedly attributable to long-term layout and forward-looking strategy of shareholders. Today, the tides of "Industry 4.0" and "Made in China 2025" sweep over China's manufacturing industry. Against this background, BBAC boldly grasps such trends with two engines of intelligent manufacturing and green manufacturing, and leads continuous transformation and upgrading of Beijing's automobile industry to high-grade, precision and advanced direction, while achieving own high-quality development.
Create a future-oriented intelligent manufacturing system
In the tide of intelligent manufacturing, BBAC has dared to pioneer ahead and integrated leading manufacturing process, advanced logistics concept, quick introduction of standards, reliable standard review and implementation of digital methods. It has gradually realized an adaptive production mode featuring mobile sharing, interconnectivity, and high flexibility. It has created an interconnected "ecosystem", highlighting a perfect fusion between a digital virtual plant and a brick-and-mortar entity and leading future industry development.

Based on the "Germany's Industry 4.0" concept and the "Made in China 2025" strategy, BBAC has forged a "WiseLinkage" innovation practice platform covering different departments, different areas and different disciplines, and drawn the advanced manufacturing promotion roadmap integrating big data analysis and other frontier technologies. Meanwhile, BBAC has gradually ushered cutting-edge intelligent automotive manufacturing technologies with a high fusion of digitalization, networking and intellectualization according to the intelligent manufacturing roadmap, in a move to advance business flow reengineering, innovate business systems and realize the in-depth fusion between intelligent manufacturing systems and IT systems. Moreover, BBAC has fused advanced production equipment, sophisticated production processes, and highly digitalized production modes, and created a future-oriented intelligent manufacturing system covering logistics, production and management.
logistic informationization
At BBAC, a car is conferred an electronic code containing sound product information and covering the overall production, equipment and service process to facilitate management and traceability just when the production process starts. This logistic informationization mode has shortened the distance between production and logistics supply and also laid a good foundation for future expansion of the production line and application of new technologies, thereby improving the production efficiency and economic benefits of the overall value chain. At the BBAC front-wheel-drive, rear-wheel-drive and power system platforms, more than 30 million different parts are delivered to each production procedure of these three plants every day through the collaborative work between an efficient and precise logistics system and a supplier management system.
Production intelligentization
At BBAC, the birth of a classical Mercedes-Benz car must experience four process shops, including punching, welding, painting and assembly, each of which displays BBAC's leading intelligent manufacturing system: Equipped with the full servo automatic stamping line, the Punching Shop realizes precise stamping of complex parts with the digital stamping rhythm, and greatly enhances the strength and stability of body parts; the Welding Shop widely applies world-class robot operation technologies, and assures the precision and strength of body connection totally comply with Daimler's global best standard with the world-class body connection process represented by cold connection as well as rigorous online/offline intelligent monitoring system; and the Paint Shop adopts a robot painting line, which avoids any artificial intervention in the coating process and realizes automatic painting of interiors and exteriors of the car. In addition, robots are able to inject glue and wax into all gaps in the bodies based on scanning results provided by computers, so as to avoid air oxidation and improve their sealing and anti-corrosion performance and assure the body will not be eroded within 20 years; The intelligent production control system of the Assembly Shop is capable of automatically sorting and matching parts for various models in line with customer orders. It meets customer expectations in terms of achieving correlation, feedback, and saving of locations, models and quality information.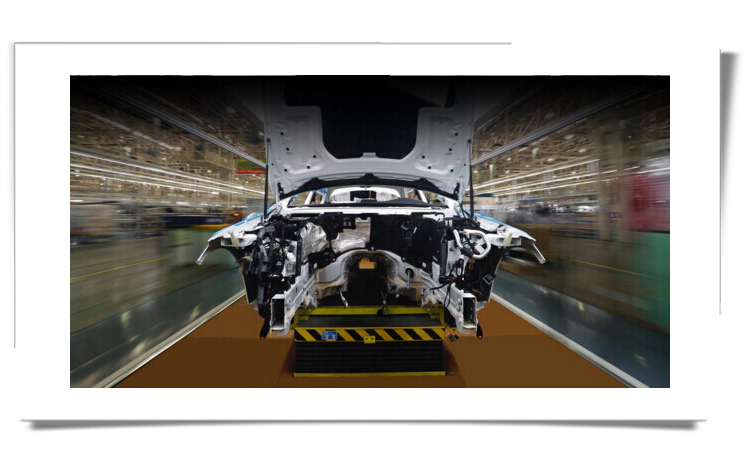 The standard, modular and digital product design has enabled serial production of different series over the same production line and fully proved BBAC is a vanguard of intelligent manufacturing. Now, BBAC has realized order-based production and mixed-line production of multiple models. Moreover, it can satisfy customized market demands of customers while compromising the production tact and quality, thereby setting an example of intelligent manufacturing for the Chinese automotive industry.
Management Digitalization
As early as in 2014, BBAC introduced an advanced digital enterprise solution to forge a consistent and seamless data platform covering every link from product design, production planning and production process to implementation and further to service. This digital platform has helped BBAC emulate, test and optimize a new product in the virtual environment before actual production, and finally worked to realize efficient flexible production and enhance permanent competitive strength.
BBAC has implemented "predictive repair", which is a representative forward-looking project for digital management based on the Internet of Things and big data analysis technology. For example, MRA II Welding can warn an equipment trouble with a precision of 80% eight hours in advance for spot welding cases, and these figures for gluing cases are 78% and 24 hours respectively. At present, the application of this project has greatly improved the overall efficiency of the equipment and provided stable support for production.
Promote green manufacturing and develop sustainably
"Green and low-carbon" is always an important element in the high-tech and sophisticated manufacturing blueprint of the capital. Promoting green manufacturing while implementing smart manufacturing is a natural element of the "Made in China 2025" strategy, and is a top priority in BBAC's future development. Over the past 13 years, as an excellent representative of China's manufacturing industries, BBAC has spared no effort to build itself into an enterprise highlighting "intensive benefit, independent innovation, resource saving, environmental friendliness, economic security and interpersonal harmony", guided by the environmental protection concept of "adhering to the realization of green manufacturing and going a sustainable way".

Green planning
BBAC defines environmental protection as an important element of the design and implementation of any new project. BBAC has shaped a green growth pattern characterized by low consumption, low emissions, and high efficiency. It benefits from the application of a cluster of new energy saving and emission reducing facilities, as well as new technologies such as the ground source heat pump, the comprehensive utilization of rainwater collecting project, and the photovoltaic power generation project. More than these, BBAC has applied a broad range of energy saving and emission reduction facilities - roof heat recovery system, roof-mounted solar heater, indoor multi-space ventilation system, intelligent lighting system and light-controlled water supply system - in its construction works.
Synchronous planning for energy conservation & environmental protection and engineering construction and synchronous implementation of environmental protection technology and production technology are realized at BBAC. BBAC's application of new technologies and facilities for energy conservation and emission reduction in major construction projects has changed the traditional understanding of large energy consumption in large-scale production.
Green production
While growing fast, BBAC has gradually shaped an economical growth pattern featuring low consumption, low emission and high efficiency by means of continuous application of new technologies and transformation of existing processes, technologies and equipment.
Of all automotive manufacturing processes, coating is a procedure with high energy consumption and high emission. BBAC has taken an earlier step. It started applying the water-soluble paint upon its founding to replace the traditional solvent coating in the coating process and introduced the lead-free electrophoretic paint to realize lead-free emission. At the same time, the Coating Shop has introduced the dry-process painting technology, which can recycle 80% of the air exhausted from the painting room. Also, the shop has installed a heat recovery device to recover heat and cold and slashed energy consumption by 60%. It has used limestone powder to absorb the paint fog, applied to verify the waste limestone powder absorbing the fog and secured the recognition of non-hazardous waste from the Ministry of Environmental Protection and Beijing Municipal Environmental Protection Bureau, thereby realizing zero emission of industrial waste water and solid waste. The floating coat-free painting line has realized a more compact process and can reduce the coat consumption by about 20%. It has adopted the zeolite roller concentration and treatment facility to treat the waste gas produced by the painting process, so as to ensure the emission density of volatile organic compounds (VOCs) is lower than the current emission standard by 50%. The circulating purified water system has slashed the waste water emission from the phosphorization process by 75%, and the use of the nitrite-free bonderite has reduced the NH3-N emission in the waste water. The pretreatment degrease process adopts the demulsification oil removal system, which realizes an oil removal rate up to 97% and reduces the degrease waste liquid emission by 80%.
Besides, BBAC has blazed the trail for ecological conservation in China's mechanical processing industry. The Engine Plant has installed a "heat recovery box" in the machining waste gas purification system. The facility can filter and recovery the oil fog and other waste gases from the machining process and pre-heat the indoor air with the heat converter in winter, thereby both saving energy and reducing emission.
Moreover, BBAC has implemented a number of emission reduction works for the purpose of environmental protection in project construction - It has adopted the low-nitrogen combustion technology for new boilers and those in service, which has reduced the nitric oxide emission by 20 tons in the full year; it has introduced the clean pivoting process to the welding process, which can reduce the pollution from welding waste gas; and it has applied electric vehicles to replace fuel-burning vehicles for logistics transportation to reduce the tail gas emission.
Green concept
Environmental protection is one of BBAC's five social responsibility areas, and is also the priority and major objective of BBAC's social responsibility program. To this end, BBAC has established the environmental management system, initiated ecological conservation campaigns and carried forward the environmental philanthropy, in a move to become a green pioneer in the automotive industry.
"The best or nothing", translated into "行则致极" in Chinese, is the brand concept of Daimler and also the corporate spirit of BBAC. BBAC has pasted the internal and external environmental guideline in conspicuous positions of the office area and workshops to remind people that it is the responsibility of everybody to protect the environment.
Internally, BBAC has implemented the management model of PDCA environmental management system, promulgated the environmental management manual, and designed 22 environmental management procedures. It has formed an environmental management system covering all levels of the company, and successfully passed the ISO14001 environment management system certification and the clean production audit. BBAC carries out the cost control and KPI management mode to promote spontaneous action to "reduce consumption and eliminate waste" across the company.
Externally, BBAC has always served as an industry example and pioneer. It has extended dry-process painting, floating coat-free process and other advanced production technologies to other enterprises, and fully exerted its influence to carry out policies of the Beijing government with resolution. In 2016-2017, it urged interested parties to phase out and replace more than 150 diesel trucks causing heavy pollution. This has assured a smooth implementation of the action plan against atmospheric pollution in fall/winter and the move of Beijing Municipality to construct a low emission pilot area. At the same time, this campaign has delivered a positive influence on green and environmental protection management of upstream and downstream enterprises along the industrial chain.
Going along a clearly-defined way of excellent development featuring green and high efficiency, BBAC has grown into a vanguard for environmentally-friendly automotive manufacturing plant in China. BBAC has also recently become one of the first finished vehicle manufacturing enterprises to win the "Green Manufacturing System - Model Plant" award from the Ministry of Industry and Information Technology. This award acknowledges BBAC's pioneering work in green manufacturing systems, as it strives to lead the ecological transformation of the automotive manufacturing industry.
BBAC is a representative of the high-end manufacturing industry in Beijing as well as a vanguard to practice the "Germany's Industry 4.0" and "Made in China 2025" strategies. In future, BBAC will, as usual, promote high-quality development, and build itself into a high-tech and sophisticated manufacturing leader, powered by the two engines of intelligent manufacturing and green manufacturing. BBAC will deliver products and services up to Mercedes-Benz's global quality standards to more consumers.