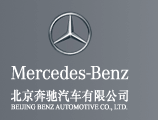 Hit a new historical record, BBAC is Mercedes-Benz brand's backbone in China
---
Source: Release Time: 2018-05-04 16:44:54
[January 9, Beijing] In 2017, when the overall growth of the domestic passenger car market gradually slowed down, BBAC continued to maintain a rapid development momentum. In this year, BBAC's production volume exceeded 430,000 vehicles, with a YoY growth of 29%. This has enabled BBAC to take a further step ahead towards the leading position in China's premium car market while the company has realized a two-digit growth of both production and sales for eight years successively. Worth noting, in 2017, China became the single market where Mercedes-Benz's sales volume exceeded 600,000 vehicles for the first time, and more than 70% was contributed by locally-produced models. Doubtlessly, BBAC has become the core drive of the rapid development of Mercedes-Benz brand in China, and even an important engine for Daimler to realize its global strategy.
This record from BBAC is a pleasant surprise, but it makes sense. Under the sincere cooperation and meticulous arrangement of BAIC Group and Daimler AG, BBAC has taken only one decade to forge most comprehensive Mercedes-Benz passenger vehicle production base worldwide, boasting the largest land area. In addition, it has successfully introduced four key Mercedes-Benz models with good sales performance all over the world, the C-Class, E-Class, GLC SUV and GLA SUV and quickly dominate four premium mainstream market segments: upper middle class, executive class, midsize SUV and compact SUV. More than that, as a practice of Germany's "Industry 4.0" and the "Made in China 2025", BBAC has acquired advanced production equipment, sophisticated production processes, and highly digitalized production modes to realize an adaptive production mode featuring mobile sharing, interconnectivity, and high flexibility in a broad range of areas, including intelligent production, intelligent logistics, intelligent quality, intelligent maintenance, intelligent technology, intelligent equipment, and intelligent management. It has spearheaded the rivals to embrace the smart manufacturing era and laid a solid foundation for timely response to the market demand. It is these efforts that enabled BBAC to win due recognition from the market and acknowledgment from authoritative institutions at home and abroad. This is also proved by the fact that in 2017, BBAC won the first "The Factory of the Year" award for the Chinese entire vehicle manufacturing industry, and obtained such honors as the first batch of "Green Plant" acknowledged by the Ministry of Industry and Information Technology and the "National Civilized Unit".
However, BBAC's future development blueprint is more of an expectation than the past glory. In 2017, Daimler's first overseas prototype plant was successfully put into operation at BBAC, providing valuable venue for more localized production of new products. At the same time, BBAC's Engine Plant II was fully completed, and both the Stamping Plant and the Painting Plant of the MFA Plant were put into production, which made a good preparation to scale up the capacity. Moreover, BAIC Group and Daimler also jointly invested RMB5 billion for BBAC's pure electric vehicle project, pushing forward the development of high-end pure electric vehicles. There is no doubt that today's BBAC is not only a great wonder, but it will embrace a future full of indefinite possibilities. The stride over the threshold of 430,000 vehicles is only a new start. Powered by the twin engines of smart manufacturing and green manufacturing, BBAC sets to march towards the leading position in China's premium vehicle market at a faster pace and write a splendid future of its own!