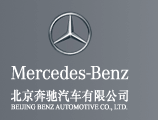 Cai Qi, Secretary of the Beijing Municipal Committee of the CPC, Visits BBAC
---
Source: Release Time: 2018-05-04 17:46:09
In the afternoon of April 24th, Cai Qi, Secretary of the Beijing Municipal Committee of the CPC, visited BBAC and listened to the reports on the development of BBAC. The visit was accompanied by Yin Hejun, Member of Municipal Standing Committee and Deputy Mayor, and some officials from Beijing Municipal Party Committee Offices and relevant responsible comrades in Daxing District. Mr. Xu Heyi, Party Secretary and Chairman of BAIC Group, and Mr. Zhang Xiyong, Vice Secretary of Communist Party Committee and General Manager of BAIC Group, also participated in this visit. Mr. Chen Wei, Party Secretary and Senior Executive Vice President and Mr. Liu Xixin, Vice President of Engine accompanied the visitors during their tour.
At the BBAC Engine Plant, Cai Qi scrutinized the Intelligent Manufacturing lines and communicated cordially with the frontline employees. He listened to the introduction of team construction. Afterwards, Cai Qi came to BBAC's Innovation Studio - "Zhao Bin Studio" to have an in-depth understanding of BBAC's innovation results and craftsmanship spirit.
Cai Qi pointed out that BAIC Group must focus on "high-end, innovation, and specialty". "High-end" means insistence on high-end manufacturing and high-end products. "Innovation" means strengthening independent innovation and planning in advance on core technologies and key components, reinforce R&D investment and make a national new energy vehicle technology innovation center. "Specialty" means optimizing its own brand.
Cai Qi requested BBAC to further improve its openness and development capabilities, strengthen strategic cooperation with Daimler, further expand its production scale, adjust its own structure, develop new energy vehicles, and make some contributions in the implementation of the "Made in China 2025" national strategy. BBAC should steadily promote the reform of the talent incentive mechanism, continue to play a leading role in the craftsmanship culture, and cultivate more outstanding technical talents. It should strengthen the Party's construction in an all-round way, and give full play to the Party's leadership role in the company's development.
On April 25th, BBAC convened an extended party committee meeting to convey the spirit of studying Cai Qi's important instructions for visiting BBAC, and made arrangements for implementing the spirit of Cai Qi's important instructions. Mr. Chen Wei, Party Secretary & Senior Executive Vice President of BBAC, members of the Party committee, and management personnel above L3 attended the meeting which was chaired by Mr. Chen Wei.
Chen Wei firstly introduced the situation of Cai Qi's research on BBAC. And then by combining with the spirit of Cai Qi's important speech, he pointed out that the company still faces some challenges in the process of sustainable development. Therefore, leading cadres at all levels should take the initiative to adapt to the new era and new changes, correctly understand the development situation, form and maintain the ability and habit of strategic thinking, promote the implementation of key projects, and help BBAC continue to develop rapidly.
Facing the new era, new opportunity and new challenge, in the process of carrying out the "Road to Excellence 2020" strategy, all employees of BBAC Party members will take advantage of studying and implementing the spirit of Cai Qi's important instructions to further strengthen their confidences, prepare for dangers and strive for the best. Focusing on "high-end, innovation and specialty", BBAC shall actively build demonstrations of "Germany's Industry 4.0" and "Made in China 2025" and strive to build an industry-leading high-end automotive intelligent manufacturing plant, so as to make greater contributions to BAIC Group's strategic transformation and the capital economic construction.